From Costa del sol, Tarifa, a getaway to Tangier & Chaouen, Morocco
From Costa del Sol, Tarifa to Morocco. Are you in Costa del Sol this summer? Did you know Tangier is less than one hour from Tarifa by ferry? We pick up you in Tangerville port to travel in Morocco.
You have Africa less than one hour on boat
Isn't it a good surprise to know that you can easily arrive to the dreamed continent? It's a simple excursion in one, two or (if you want) more days, to jump into another culture, Morocco, and know a little of Africa. You can arrive to the desert of Sahara if you want too. A getaway from Costa del Sol and Tarifa to Morocco.
Even you can go by plane from Malaga airport to Tangier Ibn Battuta airport in less than half an hour.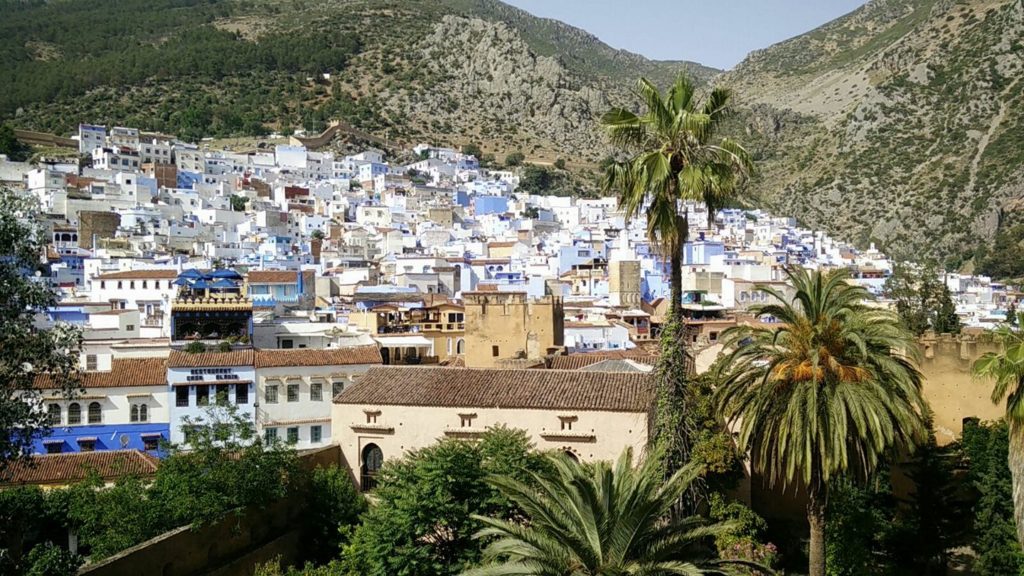 Ferries
There are some companies that arrives to Morocco from Algeciras, Motril or Tarifa. There are boats almost every hour.
The shortest way is from Tarifa to Tangier Ville Port (pay attention, there is also TangerMed port, which is 50 km on the east side of Tangier).
During the ferry route , you can do onboard the police passport checking to cross borders, so you will save time.
Pay attention some companies are asking to confirm date and time during high volume periods ( end of july-beginning august and end august, first week september).
There are some companies, FRS or Intershipping are doing Tarifa-Tangier in 6 or more departures per day. Check their websites to buy the tickets.
How to arrive to the ferry
Usually you can go by bus to Algeciras from any point of the coast. The ferry company FRS has also a free bus commuter from Algeciras to Tarifa.
On windy days, sometimes you have to wait first ship that crosses, or if the strait is closed on the side of Tarifa the company offers you to go out from Algeciras.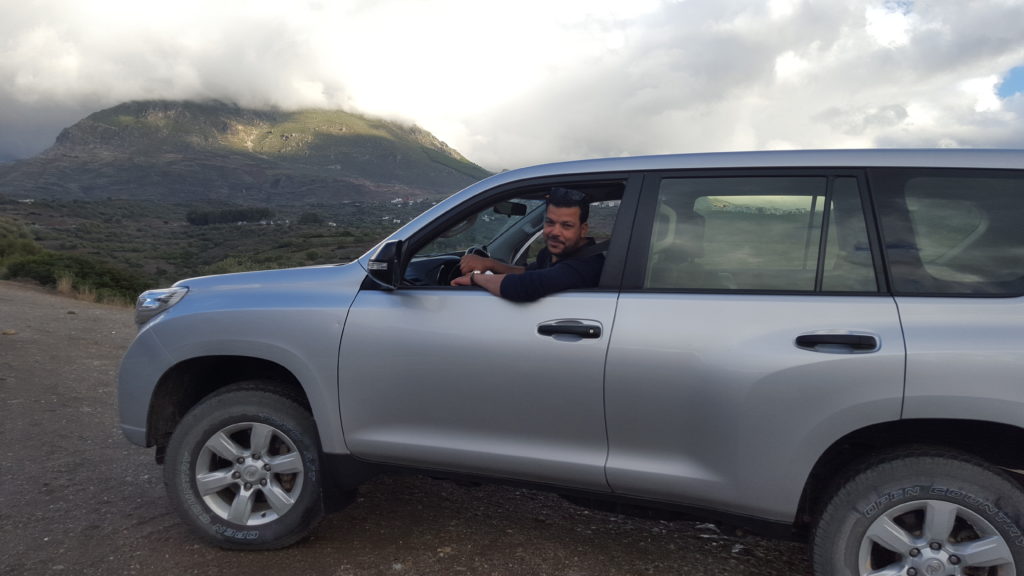 Why choosing Unikmaroctours in your getaway from Costa del Sol to Morocco
We offer a personalised service and private transport for you in all the excursion and routes.
We speak swedish, english, spanish and italian among others and we know very well the culture of each of those countries. Therefore we can understand what are you searching for and what do you like. Also being a more effective culture translator.
We do care of our customers and their experience, searching always to improve in any situation to obtain the best and unik trip you will remember for sure.
One day trip in Tangier
If you have only one day, you can visit Tangier in a combined excursion in the old medina with a local guide and the surroundings and best spots of the city. We will visit Cap Spartel and Hercules Grottes and enjoy the beautiful cliffs and beaches of the Atlantic. We can also lunch in some fashion and luxury restaurant of the city, whether you want to taste the excellent fish or some typical moroccan plate as tajine or couscous. The visit can length from 4 -5 hours to 6h, depending on your time. Check more info here or contact us.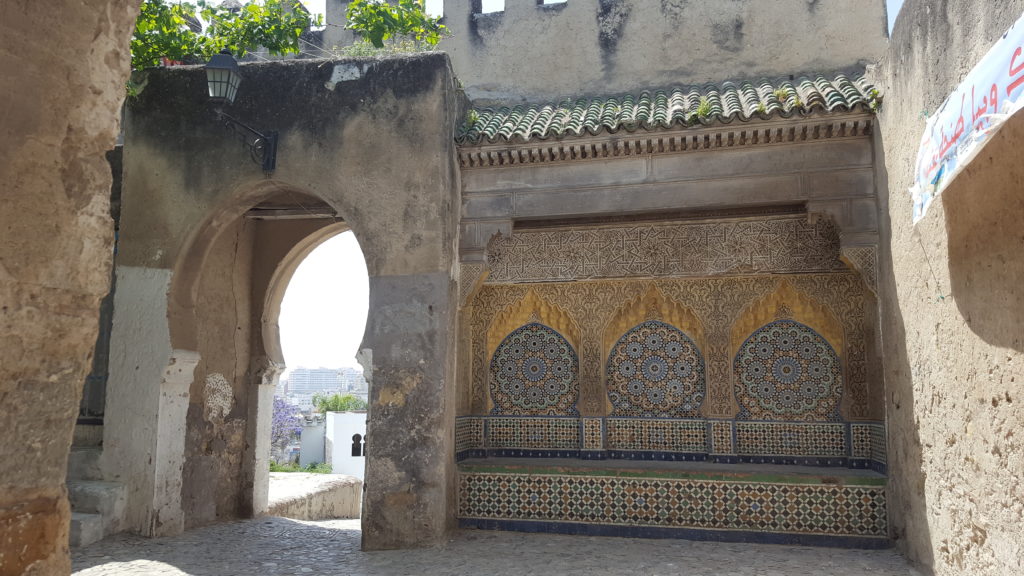 Sleep one night in Tangier
This will permit to do the visit not only by day but know Tangier night rich offer, specially on summer. And the following day you can choose between knowing deeper the city or travelling to Assilah, which we recommend. Assilah is a portuguese fortress half an hour direction south of Tangier. Very beautiful is worth to walk on its white alleys and breath the salt air from the sea. Assilah medina is a whole museum of mural paintings that every june renews its collection in a festival with different young artists.
More info in the excursion to Assilah on our website.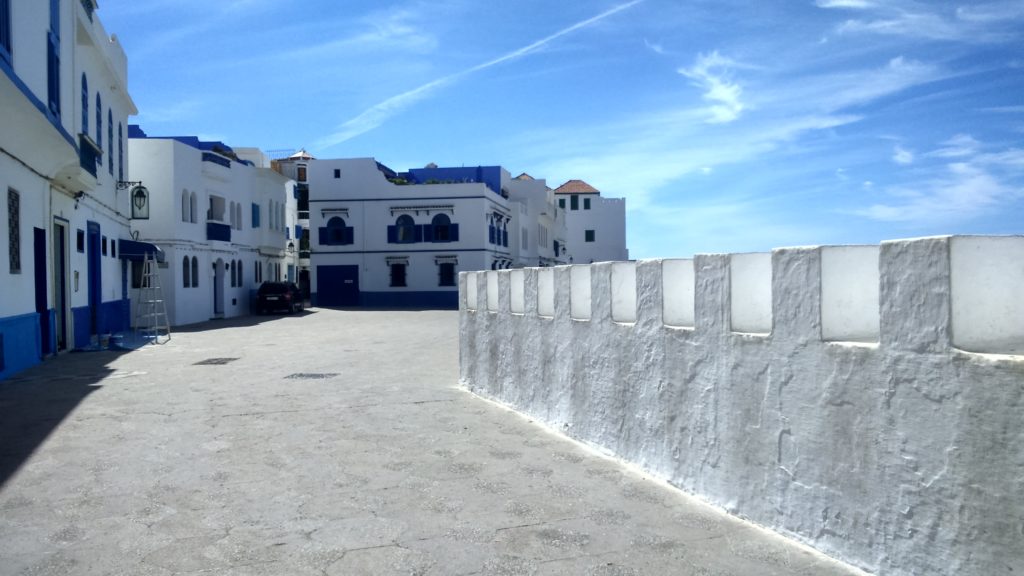 Getaway to Chaouen and Fes
Also you can use the second day to do an excursion to Chaouen, which we recommend to convert in a specific getaway and spent one night there.
Or even you can then go to Fes and Chaouen at the same time. Three or more days will permit you to do a north morocco tour in an extended version.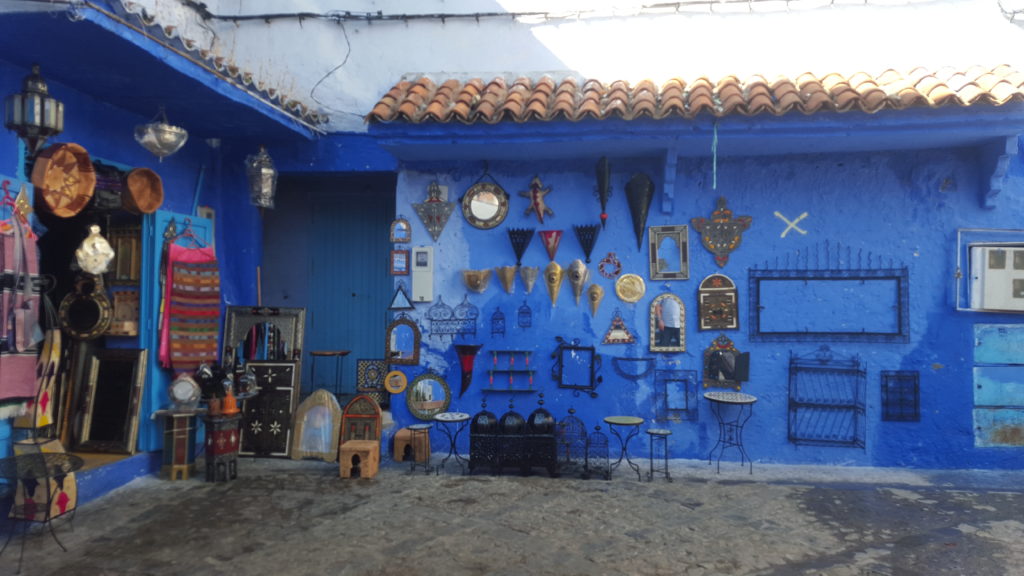 ¿We can go to the desert?
Of course yes!!!! But reaching the desert takes a little bit more. But if you don't want to loose the opportunity to visit the most impressive scenario of Morocco, we take you in a route from Tangier to the desert, that we can adapt to your specific needs. Read more about the desert here and in our website our proposal of trip from tangier to desert through the Ziz Valley.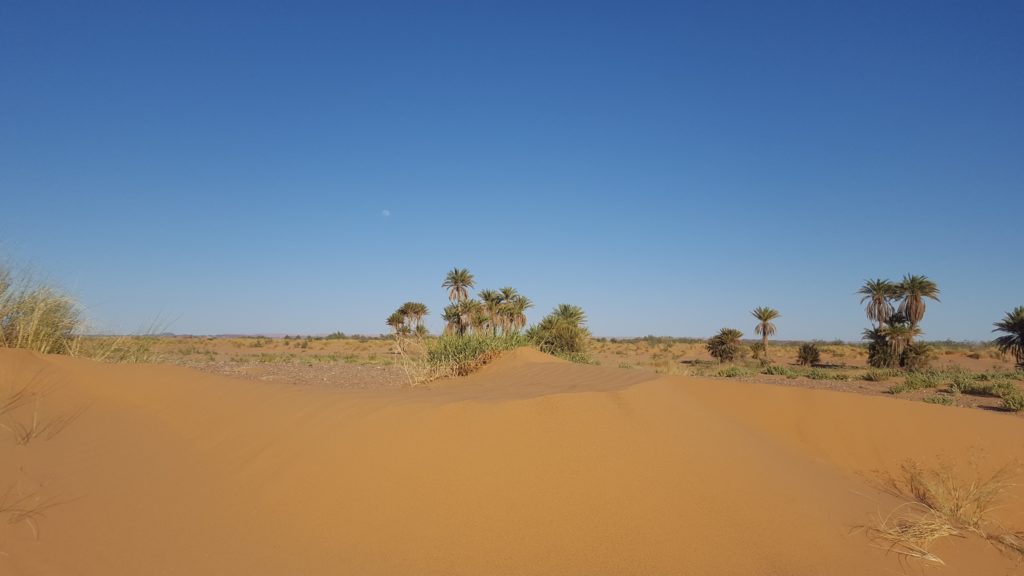 From Costa del Sol, Tarifa to Morocco. Come to discover Morocco! Upptack Marocko.