4 reasons to book a car with a driver in Morocco
These are the 4 reasons to book a car with a driver on your trip in Morocco and have the best experience possible, instead of renting a car and driving on your own, or choose another kind of transport.
Safety first and comfort
In times of Corona it is comforting to know that tourist transport follows specific procedures set with sanitary purposes, so you can feel safe in the car. Not only disinfecting it after each different use, but reducing the occupancy rates if necessary. Of course, traveling in a vehicle only for you and your group, creates a bubble that protects you from interaction in closed spaces.
With a strict compliance of legislation, cars dedicated to tourism transport are officially checked every year and have maintenance and a lifetime to accomplish. Yet professional car drivers has an specific license and training to drive safely and follow all the specific rules.
The network between drivers not only from the same company but all the collective is also very useful to know the state of the roads, weather or traffic, or any other incidence it may occur.
The comfort of the vehicles is also important and part of a great experience. Space for your luggage and during the trip, air conditioning and proper environment. Nobody feels tired of driving, or carrying the luggage from one bus to another.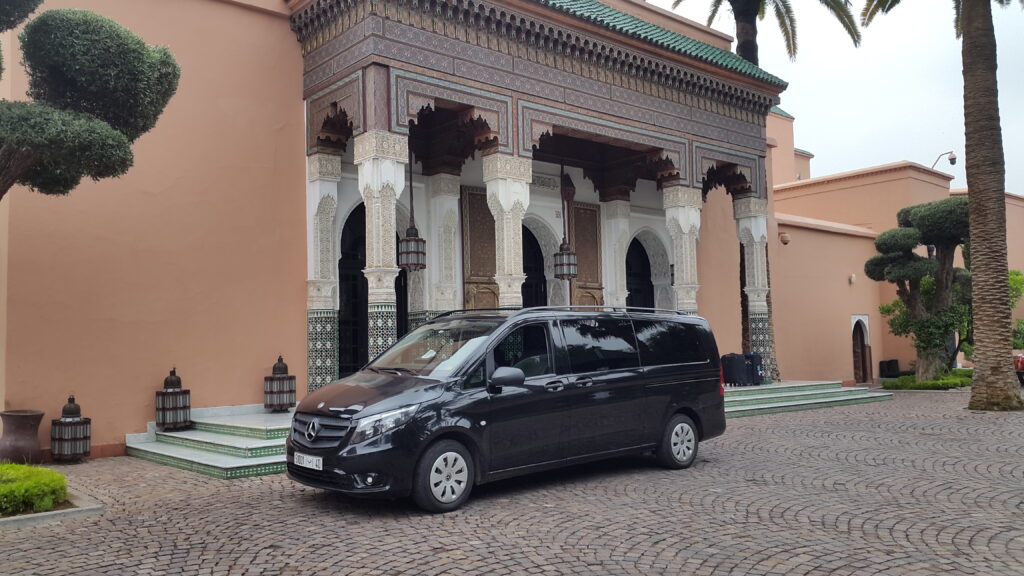 You travel to relax, smoothly
Why are you traveling? The main reasons to hire our services as a tourism transport may be behind the answer of this question. Most important of which places in Morocco you want to visit. You have to know what you want to get out of the trip, to choose how you are going to make it.
Except you enjoy driving your own car, there is no need to rent a car and complicate your traveling life. And even in that case, you might add to your caravan a guide-car which will lead you through roads and tracks. It will give you the experience in a lot of circumstances and even carry your own mechanic to eventual technical problems. The tourist transport companies provide these services.
But, getting back to the point: If your «why» is to travel to relax and disconnect, discharge the logistics and details of driving on someone is the key to have a great trip. Having a good time and enjoying the family or friends is irreplaceable.
Last but not least, it avoids the typical setbacks, effort and stress of driving that you can pay trying to get around Morocco on your own. Remember, although you can get anywhere with Google maps and a good wi-fi, all signals are in arabic or french. And yes, the way of driving is slightly different than in Europe or the USA.
Use your time at the fullest
Before drawing up your travel itinerary, you will probably search the net and spend some time browsing blogs and other travel websites. To plan what to see and do. Although planning is an exciting previous experience, it will always be shorter and better by only having to choose between valuable and recommended options by experts. Don't you think so?
Thus, if you don't want to spend time in a never ending trial, not only before, but also once in Morocco, your decision is clear. You will avoid the risk of not visiting the best places, too.
The driver and guides welcome you in Morocco, and ensure you and your beloveds do have a very good time. He takes the responsibility for the flow of the journey, and becomes your coach on the trip. He will seize your day. Stop at the best view. And point to what is worthy according to your interests, making your time more effective.
Because reality is not always as it seems on the internet – and not here, but all over the world – traveling with someone that has already done the path is always a good choice.
Those rewarding times of free travel will also be present in your trip if you book a car with a driver only for your group. Private transportation also allows the flexibility you need to travel, always at your own pace. This, and the degree of improvisation to adapt your day according to the travel sheet.
To discover the moroccan culture
The powerful effect of conversations with locals to understand another culture is on top. To take advantage of the time in the car talking with the driver to interchange cultural insights is invaluable. For sure, it will enrich the whole experience, showing you a different perspective that you might not be able to distinguish alone.
We like to share with you our moroccan and Berber culture, and also the peace and generosity of the desert.
And of course, despite people in touristic sites like to speak different languages, the driver guide will act as a translator from arabic or berber, their mother tongue to yours or English. You have a friend to help you in the country .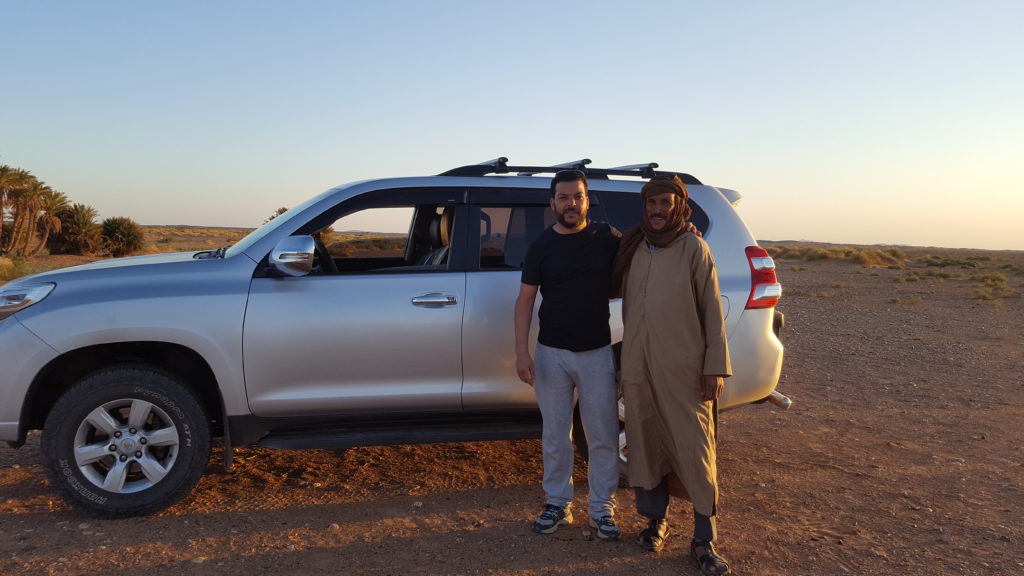 Here you can book a car with a driver in Morocco
In short, if you want the right dose of adventure and want to connect with the real Morocco, it is additional and compatible with traveling with certain safety, comfort and guidance, when you book a car with a driver in Morocco.
And brief, we would like to be your trustful partner for your trip so that you can fully enjoy and have a unique experience in Morocco. We offer you all the above mentioned and authenticity and the willingness of serving you at the best.
Check out our home page to find more info about us and contact us. We will be glad to welcome you.
Yet, you can book your accommodation on your own. If your departure is on our main basis in Tangier, you can also plan your stay in Tangier here by booking your hotels in the city.