Airports to travel from Sweden to Morocco
Some recommendations on the best aiports to travel from Sweden to Morocco, depending on the kind of trip you want to do in this magic country.
Stockholm – Arlanda to Marrakech
Since some months ago, Norwegian airlines has direct flights direct from Stockholm Arlanda to Marrakech Menara, in a five hours connection between totally different worlds. You can also fly to Marrakech with scale on Barcelona among other cities, where you can stop sometime without leaving the airport or stop few days to an always worthy visit. This option is handled by Iberia, Vueling or a combination of Norwegian and Vueling. We think, this is always a fantastic combination, some european city like Barcelona or Madrid before or after your trip in Morocco.
From Marrakech you can visit: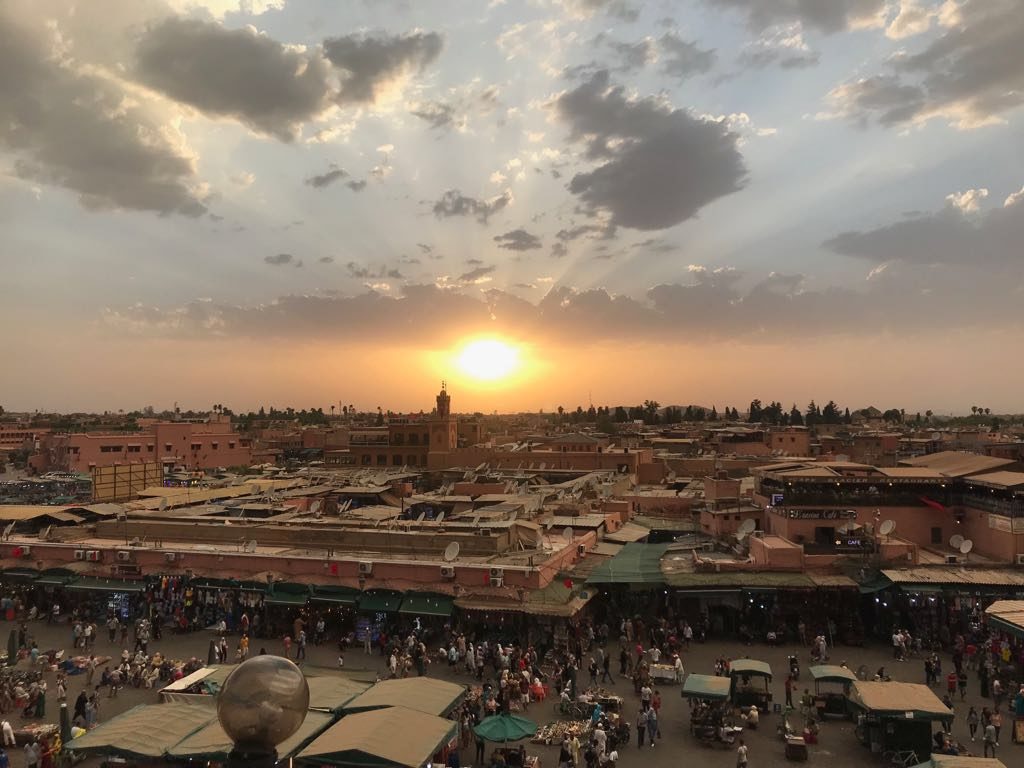 1- Marrakech itself
Marrakech is a exhuberant destination itself, not only for what you will live in the red city but around it. With many excursions and one day trips to its surroundings, is the most tourist pole atraction of the country. Check our tours and daytrips from Marrakech, or ask for other specific destinations.
2- Sahara Desert
Marrakech is the most common departure city to the magical Sahara desert, either dunes of Erg Chegaga or the bigger Erg Chebbi (Erfoud). More info about our Great south trip here.
Stockholm – Arlanda To Agadir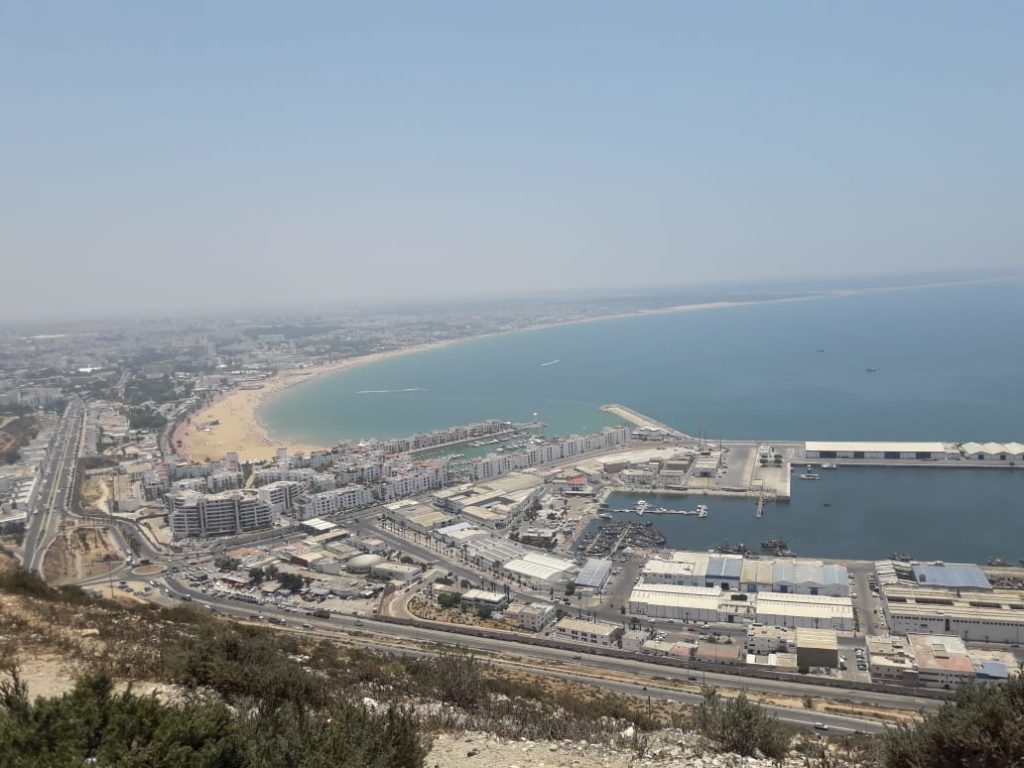 For those of you coming from Sweden searching for sun and beach, it used to be from september a direct flight Agadir- Stockholm Arlanda, if finally there is not anymore, you will find it through a escale or landing in Marrakech and we take you there. Agadir is an touristic beach enclave, where beach and surf meet in the Atlantic coast of Morocco. Around it, some natural parks as beautiful as the natural pools of Paradise Valley, or the dunes, birds and final river lands of Sous-Massa National park. Berber culture to discover and its rich gastronomy, and even you can search for dinosaurs footprints in the neighbor Anza beach.
Agadir can be also a good start for a several trips in Morocco:
1- Marrakech
Since it is three hours by car from Marrakech, you combine some days of beach and nature in Agadir with history and glamour of the red city.
2- Departure to a longer tour to the Atlantic coast of Morocco
You can take a tour to the south Atlantic and visit among other non so touristic places, some beachs to spend a great vacation: Taghazout beach, on the north of Agadir (29 min 30 km ), on the south Aglou beach ( 2h , 100k m from Agadir), Mirleft beach ( 140km from Agadir), or the mesmerizing Legzira (almost 3h from Agadir), to Tan-tan beach, the White beach…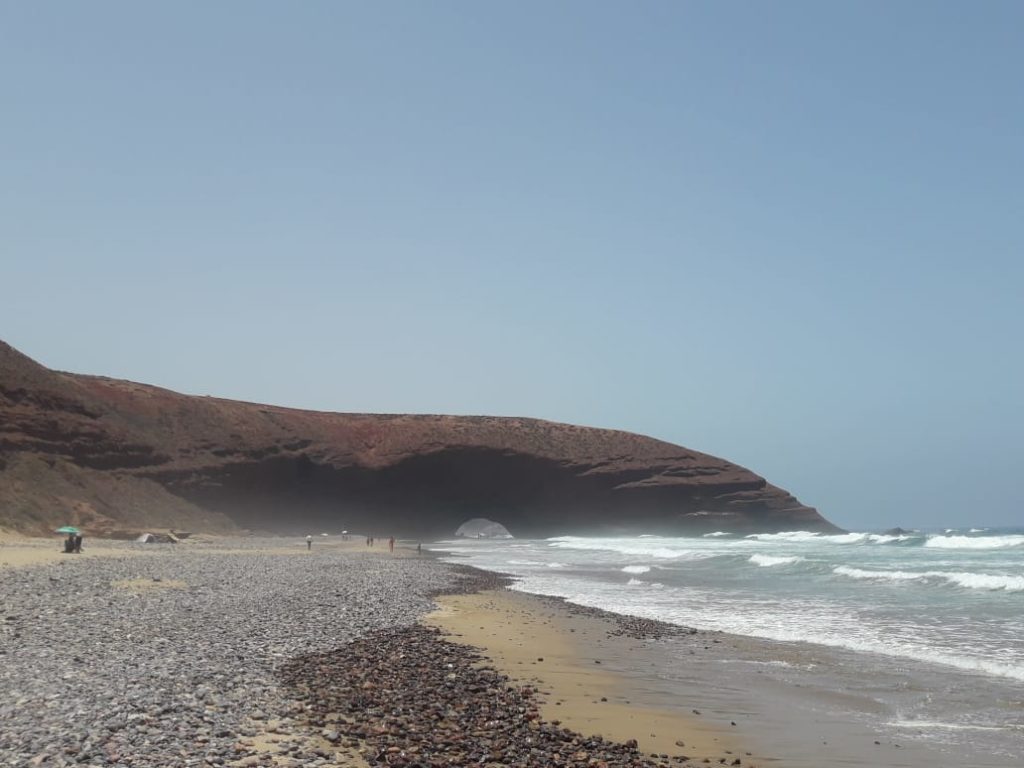 3- West -Central cities of Morocco
From Agadir you can also travel north and make a beautiful circuit to visit Marrakech, Rabat, Casablanca, Essaouira and Al jadida. There you will join history, hand crafts, argan oil products, wine production and the modern life in the big moroccan cities.
A third airport to travel from Sweden to Morocco: Tangier
Start your trip in Tangier, this is our recommendation for Swedish travelers who want to travel from Sweden to Morocco. Either you have visited Morocco already or not, you can start your trip from the northen city of Tangier. Take the same combination of flights from Stockholm Arlanda to Barcelona, and the catalan scale will give you the opportunity to travel to Tangier with Vueling or Air Arabia. You can also take the Ryanair combination with Milan one-stop from Stockholm-Skavsta (Nyköping).
Tangier is the cheapest and fastest option most of the times and, beside to visit Tangier itself, permits to visit the famous blue village of Chefchaouen. You can then continue the trip with us descending to the south in a gradient landscape that will remember Andalucia, and reach Meknes and Fes. Check our North Morocco Tour. There's also the option to start in Fes arriving with a plane from Barcelona.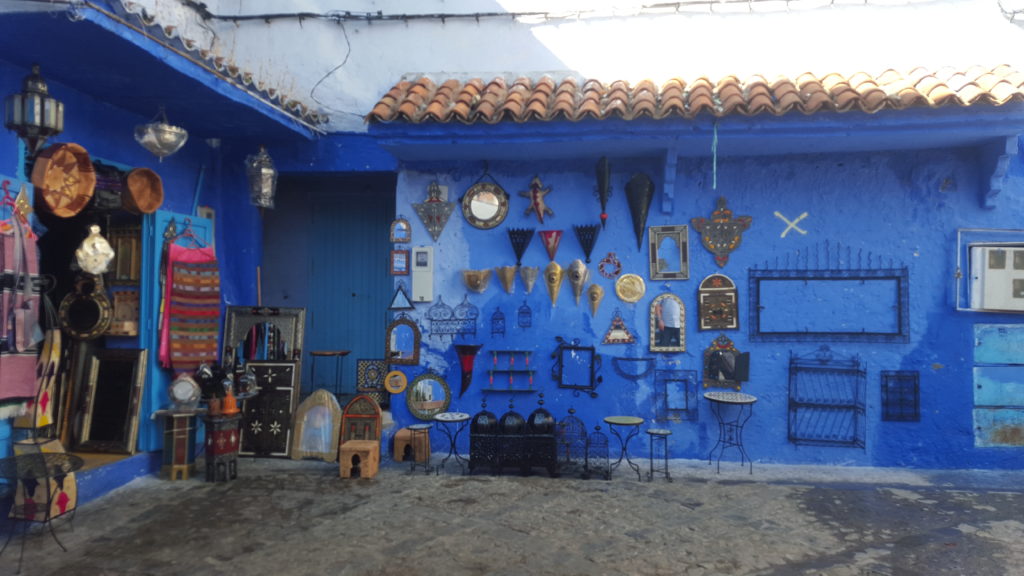 Imperial cities and the desert
Travel from Tangier to the imperial cities of Meknes, Fes, and Marrakech, and arrive to Sahara desert doing a personalized version of our Grand Maroc Tour.
Internal flights
Yet there are always internal new flights, from Air Arabia or Royal Air Maroc among others, that joins Fes with Errachidia, or Marrakech and Zagora, but in our opinion, there's no time saving and a lot of travel experience to lose.
We welcome you in any airport of Morocco!
We come to pick you up at any airport in Morocco, we are based in Tangier and Marrakech, but we also pick you up in Rabat, Casablanca and Fez to start your trip. Or any other airport you choose! You just have to decide which airport to fly to Morocco and we will be there to assure you will have an unik experience, and the best possible, in our country.
Contact us to book your customized trip here.
Read other recommendations to travel to Morocco from Costa del Sol (Andalucia, Spain), or which airport to choose to travel to Morocco.
UPPTÄCK MAROCKO !!