Our origins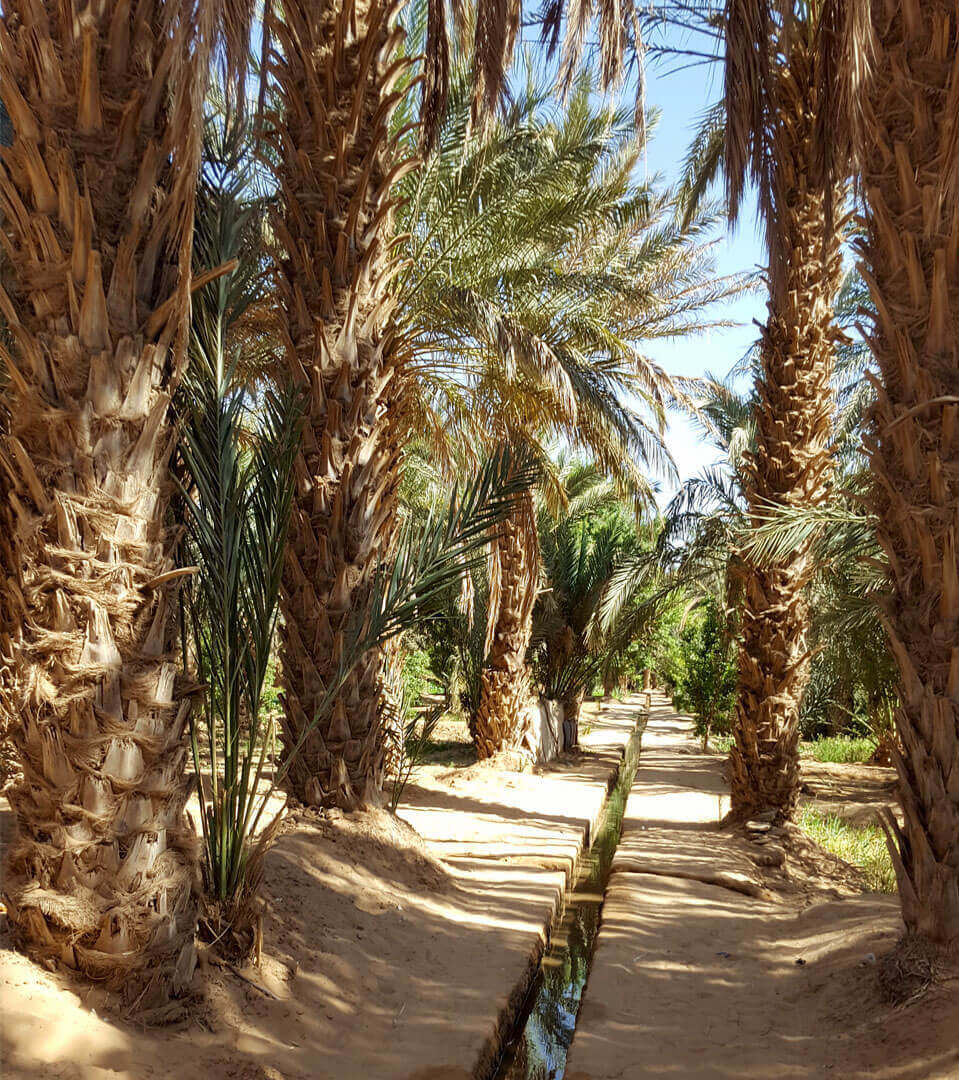 The history of Unik Maroc Tours is inspired by our origins in the Sahara desert. Our family comes from a small town called Hassi Labied, "The White Well", at the foot of the high golden dunes of Erg Chebbi. It was one of the first nomadic families in the desert that settled there 3 generations ago to get a better life. Part of the family continues to be a nomad today.
I still remember when we were child that we were going to collect water for home in the irrigation channel of the orchards in the oasis.The crystal clear cold water runs through that small canal in the garden among the palm trees. If you walk a little further, you pass from its soft murmur, the sound of birds and the leaves of palm trees, to the most absolute silence. Air and sand.The sun warming everything. That silence in which there is nothing but oneself and the eternal landscape, clean and lean, of beauty with no comparison. It is that same silence in which we find ourselves, through which our history was born, that of the new family that we form Unik Maroc Tours.
Like nomads, we now travel between countries, and we travel to show you the whole country. To our origins, the desert, we return again and again. And we walk barefoot on the hot sand for a while, one after the other, following the path of our tracks. Following the profile of the dune that sustains us, and the gradual curves that make us climb to the top. When we are far enough, we let our eyes rest on the horizon while the sun gives all its colors to the orange's desert. Travelers ride on camel caravans to the dreamy bivouacs where they'll spend the night around drum music after watching the sunset.In the distance, some quads have fun on the slopes and another group of visitors run them down.
We smile, the desert always gives in a thousand generous ways its treasure, which we like to show and share.
---
We create authentic relationships with our customers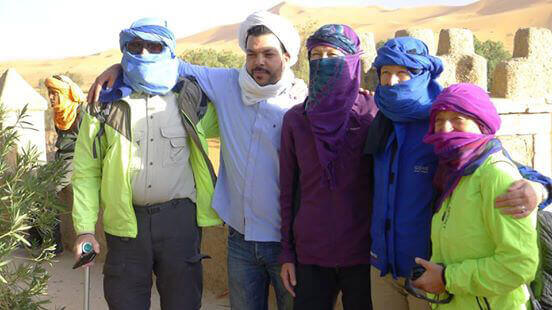 People say that it's better to know a country when you go hand in hand with a friend who comes from there. With our drivers / guides you can establish a trust relationship to live the most authentic experience in Morocco. We will facilitate you to get in touch with what you want to live in the country and the Berber culture.
We are already many friends in social networks! The international community of clients and friends of Unik Maroc Tours is growing. In the networks we gather old, new and future travelers, friends and all lovers of the country.
We like to keep in touch with our clients and friends, many of whom repeat visits, not once but several times. If you follow us on facebook, youtube or instagram, we will try to keep the link we have created over time. We will be happy to publish your photos or comment on your experience so that other travelers can learn from it.
Savor your trip for longer. In our Facebook and Instagram accounts you will find different approachs. We repost interesting articles about Morocco and recommendations on what to see. We show you hotels and restaurants to visit and some peculiarities of culture, language and history. We share photos of our trips and curiosities, in addition to our day to day life in this fascinating country.
And finally, you can check our Blog, where you will find more stories and explanations, with tips, memories and emotions about Morocco and our trips.
Join us if you haven't already done so. Or recommend us to your contacts to broaden our community.